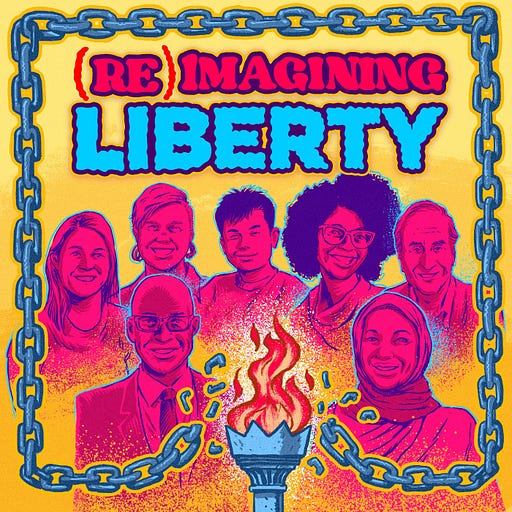 Sep 16 • 57M
How Corporations Govern (w/ Alexei Marcoux)
Shareholders, stakeholders, and the social responsibilities of business.
A show about the emancipatory and cosmopolitan case for radical social, political, and economic freedom. Hosted by Aaron Ross Powell.
Listen at: Apple Podcasts | Spotify | YouTube | Overcast | RSS
Early access: 9/16. Public release: 9/23. Get early access to all ReImagining Liberty episodes.
Governments rule our lives, but quite a lot of us believe corporations do as well. And just like we can ask questions about how the states are governed, we can ask similar questions about corporations. How ought they to run themselves? Whose interests should they take into account? What social responsibilities, if any, do they have?
To help us think through these questions about corporate governance and the role of corporate institutions, I'm joined by Alexei Marcoux. He's a Professor of Business, Ethics and Society and Institute for Economic Inquiry Senior Scholar at Creighton University's Heider College of Business.
ReImagining Liberty is an independent show. If you enjoy it, consider becoming a supporter. You'll be able to listen to episodes early, get all my essays a week before they're released to everyone else, and access to the community Discord and our monthly reading group.
Podcast art by Sergio R. M. Duarte. Music by Kevin MacLeod.