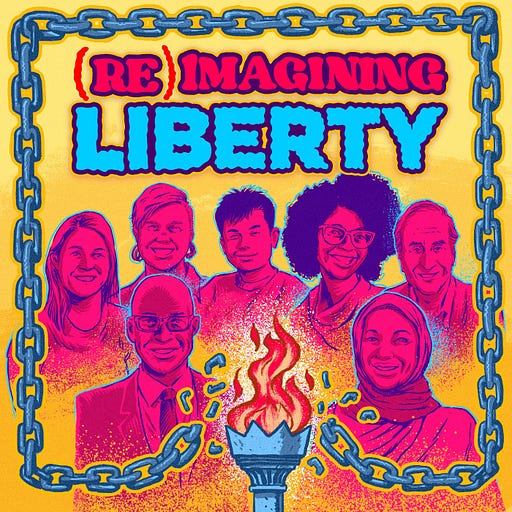 Jun 14, 2022 • 54M
Militarization, Social Capital, and How Politics Goes Wrong (w/ Nathan Goodman)
A show about the emancipatory and cosmopolitan case for radical social, political, and economic freedom. Hosted by Aaron Ross Powell.
Listen at: Apple Podcasts | Spotify | YouTube | Overcast | RSS
Today's episode begins with a discussion of how border militarization and foreign intervention create a feedback loop of increasing violence and restrictions on freedom.
We then take those lessons and apply them to the broader question of how we should approach politics and public policy, and the ways our thinking can get tripped up by over-investment in narrow paths to change.
Myh guest is Nathan Goodman, a Postdoctoral Fellow in the Department of Economics at New York University. His research focuses on defense and peace economics, self-governance, institutions, and public choice.
ReImagining Liberty is a project of The UnPopulist, and is produced by Landry Ayres. Podcast art by Sergio R. M. Duarte.
Music: Finding the Balance by Kevin MacLeod | Link | License