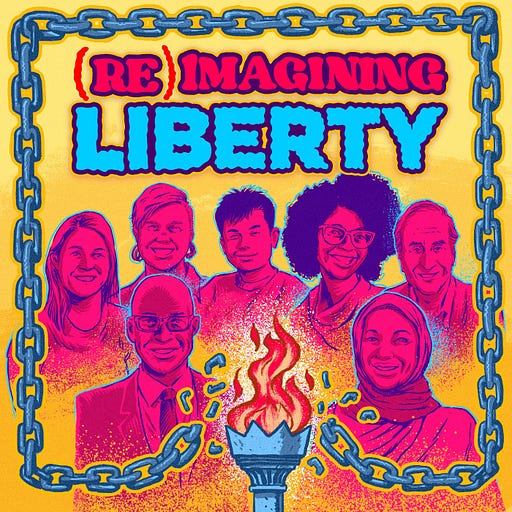 Jun 29, 2022 • 54M
Trans Rights are Human Rights (w/ Kelly Wright)
A show about the emancipatory and cosmopolitan case for radical social, political, and economic freedom. Hosted by Aaron Ross Powell.
Listen at: Apple Podcasts | Spotify | YouTube | Overcast | RSS
Today's episode is about transgender rights, and the growing cultural backlash among conservatives against the very idea of transgender identities.
My guest is Kelly Wright (@anarchakelly), a Brooklyn-based writer and activist and an affiliate of the Center for a Stateless Society.
We explore the myths and objections that conservatives have about transgender people, gender affirming healthcare, and the greater prevalence of transgender identification. We look at how treating transgender people with respect and acceptance, and giving them the healthcare they need, improves lives and lowers suicide rates. We dig into the nature of gender identity, and what it means for self-expression.
And we tie it all in to the cause of liberty, which means nothing if it doesn't support and embrace the right of everything to live lives, and express identities, of their own authoring.
ReImagining Liberty is a project of The UnPopulist, and is produced by Landry Ayres. Podcast art by Sergio R. M. Duarte.
Music: Finding the Balance by Kevin MacLeod | Link | License