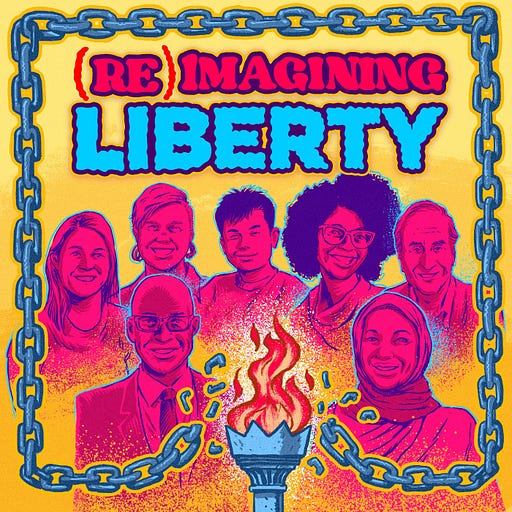 Aug 30 • 49M
When You Think Your God Wants You to Be an Authoritarian (w/ Kevin Vallier)
A conversation about Catholic integralism and religious illiberalism.
Appears in this episode
A show about the emancipatory and cosmopolitan case for radical social, political, and economic freedom. Hosted by Aaron Ross Powell.
Listen at: Apple Podcasts | Spotify | YouTube | Overcast | RSS
Early access: 8/30. Public release: 9/9.
People have all kinds of reasons, none of them good, for opposing liberalism. Recently, among intellectuals on the right, we've seen the reemergence of a particular religious anti-liberalism that goes by the term "integralism." It most often comes in a Catholic flavor, but you can find versions of it across pretty much every faith.
Kevin Vallier, Associate Professor of Philosophy at Bowling Green State University, has a new book out that's the first to offer a thorough explanation and sustained critique of this new integralist ideology. It's called All the Kingdoms of the World and it's my pleasure to bring Kevin on the show to talk about why so many religious intellectuals are attacking liberalism from within a religious framework, and why they're wrong to do so.
Links:
ReImagining Liberty is an independent show. If you enjoy it, consider becoming a supporter. You'll be able to listen to episodes early, get all my essays a week before they're released to everyone else, and access to the community Discord and our monthly reading group.
Podcast art by Sergio R. M. Duarte. Music by Kevin MacLeod.